Viking Security Agency 2006 - 2011 R.I.P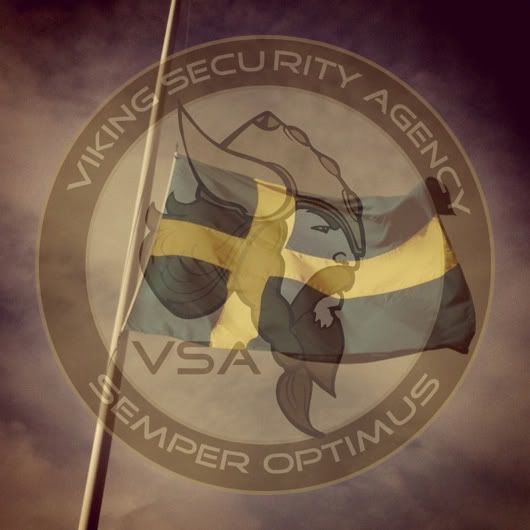 Det är med ett sorgset hjärta som jag nu meddelar er alla att VSA (Viking Security Agency) som lag går i graven.
Anledning till detta är en tids inre stridigheter och tråkigheter som tagit den sämsta möjliga väg.
Så efter beslut från övriga medlemmar om att helt utesluta mig ur laget bakom min rygg och på fegaste möjliga sätt trots att jag är grundaren och iniativtagaren till VSA så anser jag laget VSA härmed upplöst.
Resterande medlemmar får givetvis köra sitt eget race om dom så önskar men det får inte ske under namnet VSA som ursprungligen är min vision, min tanke bakom laget, Namnet och konceptet VSA. Logotypen är min skapelse och design och den kan ej längre representera det nya lag som nu bildats.
Det är såklart tråkigt att det slutar så illa för ett gäng som haft så mycket kul tillsammans men efter detta svek som nu uppdagats så ser jag inte längre att jag kan fortsätta med laget oavsett vilka anledningar som finns bakom. Det är helt enkelt skittråkigt att mista så goda vänner på detta sätt. Men för mig är detta helt enkelt oförlåtligt.
Detta innebär också att jag helt tappat den sista lilla gnistan för att hålla denna hobby vid liv och ber att få tacka för dom ca 7 år jag fått hänga med allsköns härliga airsoftare här på forumet.
Jag tackar också för alla härliga bekantskaper genom åren och speciellt på dom 4 Berget spel jag deltagit på där man "träffat" flera av er på "riktigt".
Så med dessa ord, en tår i ögat och klumpen i halsen så önskar jag alla en god fortsättning på era AS karriärrer och tackar för mig!
Med Vänliga Hälsningar
VSA CEO Marko "MarLin" Lindell
Translation.
Viking Security Agency 2006 - 2011 R.I.P
Due to internal disagrements and betrayals I CEO MarLin founder and creator of the concept behind team VSA have decided to put the team to its final rest.
And with this decicion also put an end to my 7 years long period of airsoft playing.
So I would like to thank everybody that I have learn to know trough this hobby and all 4 Berget games I have attended to.
So with a tear in my eye I thank you all for your participation and efforts to make this hobby what it is.
Best regards
VSA CEO Marko "MarLin" Lindell