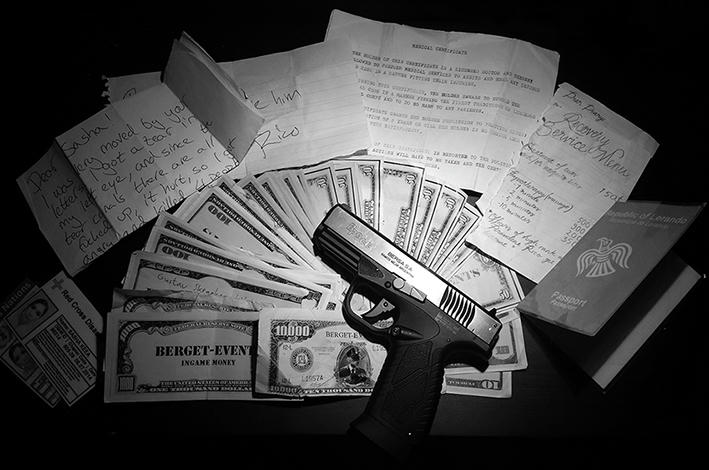 Click here for a bigger picture.
So, when sorting through some of my stuff I found a few mementos from last summer. While many of you don't know me, those who met me in Berget 12 will probably recognize me from these items, particularly a certain one-eyed ex-President. I even kept your letter, which I thought might interest others as well, so here it is:
"Dear Sasha!
I was very moved by your letters. I got a tear in my left eye, and since the tear canals there are all fucked up, it hurt, so I got angry and killed 4 people. Their families send their regards to you.
I can't help but suspect some foul play, though. I know I'm quite irresistible, but my bodyguards think you wanna put a knife in my back. If that's the case, start running now!
If not, give me proof of your love and loyalty, and I'll consider making you my 4th... no wait... 5th wife.
Sincerely,
Rico"
And from the love letters thread:
Mayor wrote:...my beloved, treacherous, beautiful, backstabbing bitch of a wife to be! Yeah, Sasha, I´m still marrying you! Whether you want to or not. Treachery and attempted murder is NOT a dealbreaker!
/ Rico
I certainly hope to meet again in the upcoming Berget Mr. President, but we'll have to talk about marriage. If you're still alive.